All Theme Poetry themes come with shortcode built in.
Shortcodes are small lines of code which allow you to easily style your pages and posts – for example – you can add and manage buttons, columns, boxes, headlines, quotes and much more.
TIP:

Shortcodes can also be used inside other Shortcodes.
Shortcodes can also be used inside Widgets.
If you go to any of our theme demos and click on SHORTCODES menu item you will see examples of all of the things shortcodes enable you to do:
The options are amazing – have a look and see for yourself.
e.g. http://demo.themepoetry.com/cinnamon-pro/shortcodes
To add a shortcode:
Click on a page or post
Next to ADD MEDIA click on the little bracket  icon and you will see a grid of images of all the shortcodes you can use (see Figure 1)
Make sure you are in TEXT mode when you insert your short code.
Select the short code
Choose your shortcode options (experiment a bit – go on, don't be shy).
Update your page and view the shortcode on your site.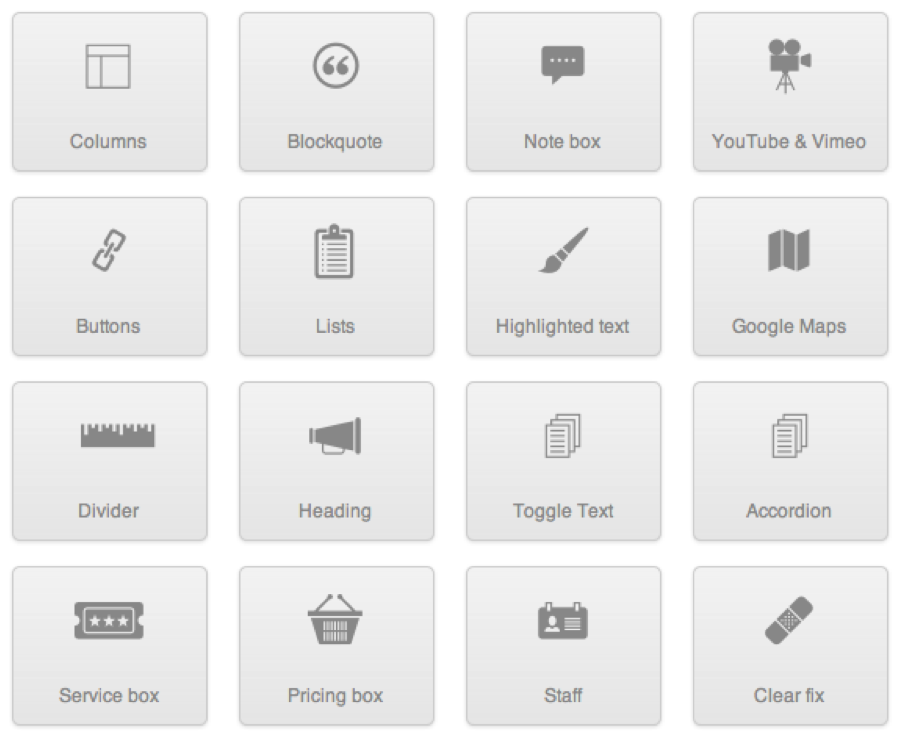 Figure 1.